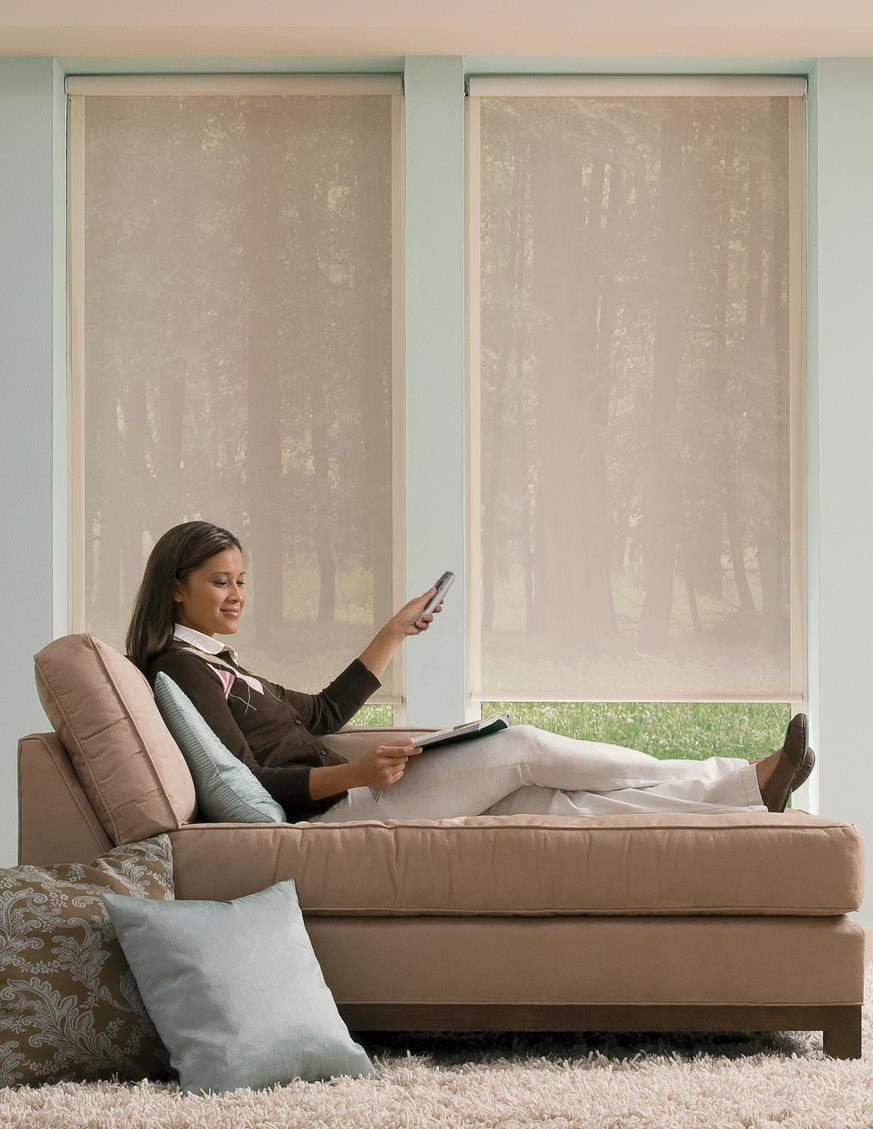 SMART Shade Technology for Your Home!
Today's remote controlled, motorized shades are an affordable solution for your home. Rechargeable and battery-powered shades have come a long way.
A high-tech automated solution for your windows, remote control shades offer the ultimate in comfort and convenience, with cutting edge technology!
These shades offer not only the ultimate in convenience, but they also save you energy. A win win. Affordable luxury and cutting edge technology for the windows in your home.
Start building your SMART home with your window treatments today! 
Operate from anywhere in the world – using your smart phone, tablet or computer.
Low maintenance – cordless motorized shades are wire-free and easy to operate.
No cutting into your walls – perfect for "difficult" situations, no need to run wires!
Flawless, Reliable Operation – Draperies, shades, valances or other window treatments won't block the signal. Cell phones and other wireless devices don't interfere either.
Proprietary technology ensures your shades move at the same speed, quiet, for a clean and unified look both inside and outside your home.
Rechargeable– Never change batteries again! With rechargeable motors, typical daily use requires recharging once every 12 months.
Batteries are easy to find – Battery operated shades use simple store-bought batteries. Depending on the type of shade you'll need either AA Lithium or D Alkaline batteries.
Long battery life – On a 3′ x 5′ light-filtering shade, assuming the shade moves up and down twice a day, 365 days a year, your batteries could last for 2 – 3 years.
Easy maintenance – It's quick and easy to change the batteries; no need to remove the shade!
Affordable luxury – Lutron's automated shades, light dimming products and smart bridge technology provide a complete luxury solution at an affordable price!
Call Today for An In-Home Appointment
(949) 494 . 3345
Let's Start Something New
Feel free to get in touch with questions, or new project ideas.
We'd love to hear from you!