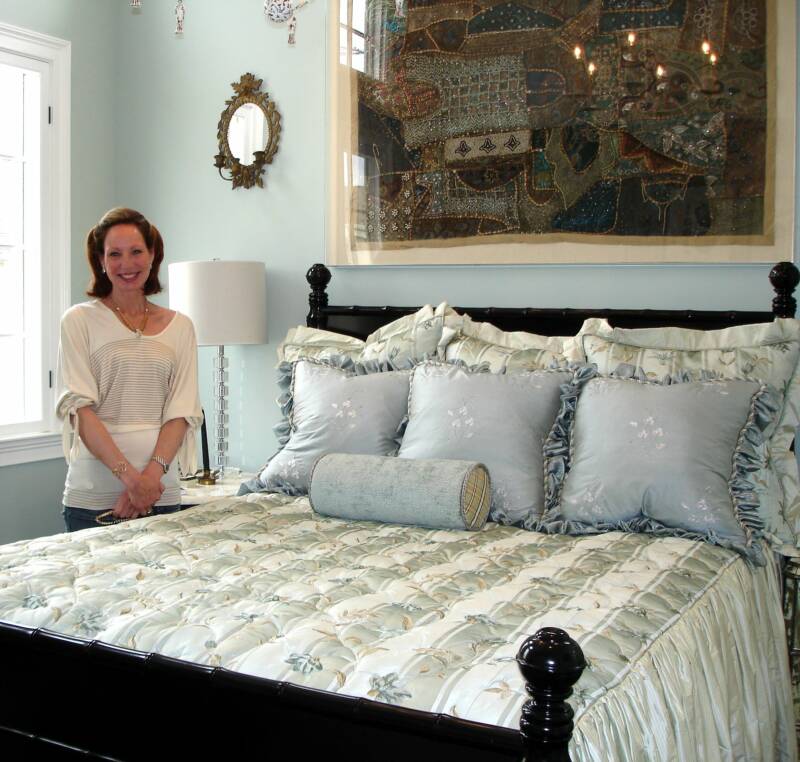 "We're from out of town and just purchased a house here. We asked around for an Interior Designer that does window treatments. One of the local companies we asked told us about The Shadey Ladies even though there was a window treatment company right down the street!
You come highly recommended! The designs you've come up with for our home are just beautiful!
After leaving your shop, I raced home to visualize what our room would look like, and I was so excited! It gives me goosebumps when I thought about it! I am thrilled with what we are doing!"
– W. Nelson – Corona Del Mar, CA
I Am Really, Really Pleased!
"The drapes you designed for me are gorgeous! I am really, really pleased with them."
Gail C.
Laguna Niguel, CA
I Give Your Name And Number To Everyone
"I absolutely love all the work that we did. I give your name and number out to everyone and anyone."
Melanie S.
Newport Beach, CA
This Was So Easy!
"You have such a great selection! I'm glad I called you. I thought it was going to be hard, but this was so easy! Thank you for all your help!"
Patty J.
Newport Beach, CA
Everything Happened So Smoothly
It's beautiful and I will be calling again!
"After placing my order with The Shadey Ladies I began to worry because everything happened so smoothly. Things don't usually happen that way. Barbara, our designer, selected fabrics and colors and made suggestions for our room so easily. I thought there had to be something wrong or it was too good to be true. So I called to express my concern. Her assistant reassured me that Barbara was an experienced Interior Designer, and very good at what she does. And with The Shadey Ladies it usually does happen that way, easy.
She can see colors and what would look best in the room that others don't. The assistant was right. I really like what we did and how it turned out. Everything looks beautiful and the colors make a big difference! It's beautiful and I will be calling again! Thank you Barbara."
Rachel, Laguna Beach CA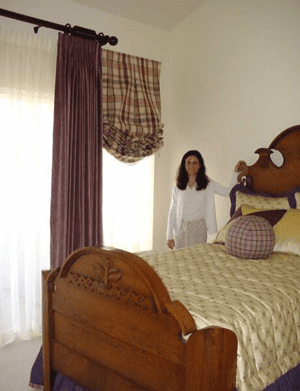 "I just had to tell you how much I LOVE my new draperies from The Shadey Ladies. I am so pleased. They are far more beautiful than I ever thought they would be. I just can't believe how beautiful they are and how great they look in the room!
I love them! Thank you so much! I am so happy and so excited!"
S.Jones, Laguna Niguel CA
We Just Couldn't Be Happier!
"You and your team did a fabulous job! We are very pleased with the motorized shades you put in for us. They are quiet, they work perfectly, easy to operate, and we just couldn't be happier. Thank you."
Stuart, Laguna Beach CA
I Am Very Pleased!
"I love it! Everything looks just so beautiful. I am very pleased with the draperies and Master Bedroom bedding we've done. You've put everything together so well. Thank you!"
Malora M, San Clemente CA
We Are Thrilled!
"We are thrilled with how the cornices turned out! Your installers were very nice and professional. You added so much creativity to the final product with your suggestions and extra details. We just love them!"
Sandy W, Orange CA
[Your Shades] Have Saved Our Lives!
"I just can not tell you how many people have commented on the shades you did for us. They are wonderful. They have saved our lives!"
Jennifer Y, Laguna Beach CA
Highly Recommended!
"My friend had some shades made for her home by The Shadey Ladies over 10 years ago, and you come highly recommended."
Alicia, Newport Beach CA
We Are Very Happy!
"We are very happy with our shades, and the fabrics you suggested just make the room 'pop'. They add life to the room. Your installers were very nice, polite and professional."
Glenda C, Laguna Beach CA
Let's Start Something New
Feel free to get in touch with questions, or new project ideas.
We'd love to hear from you!