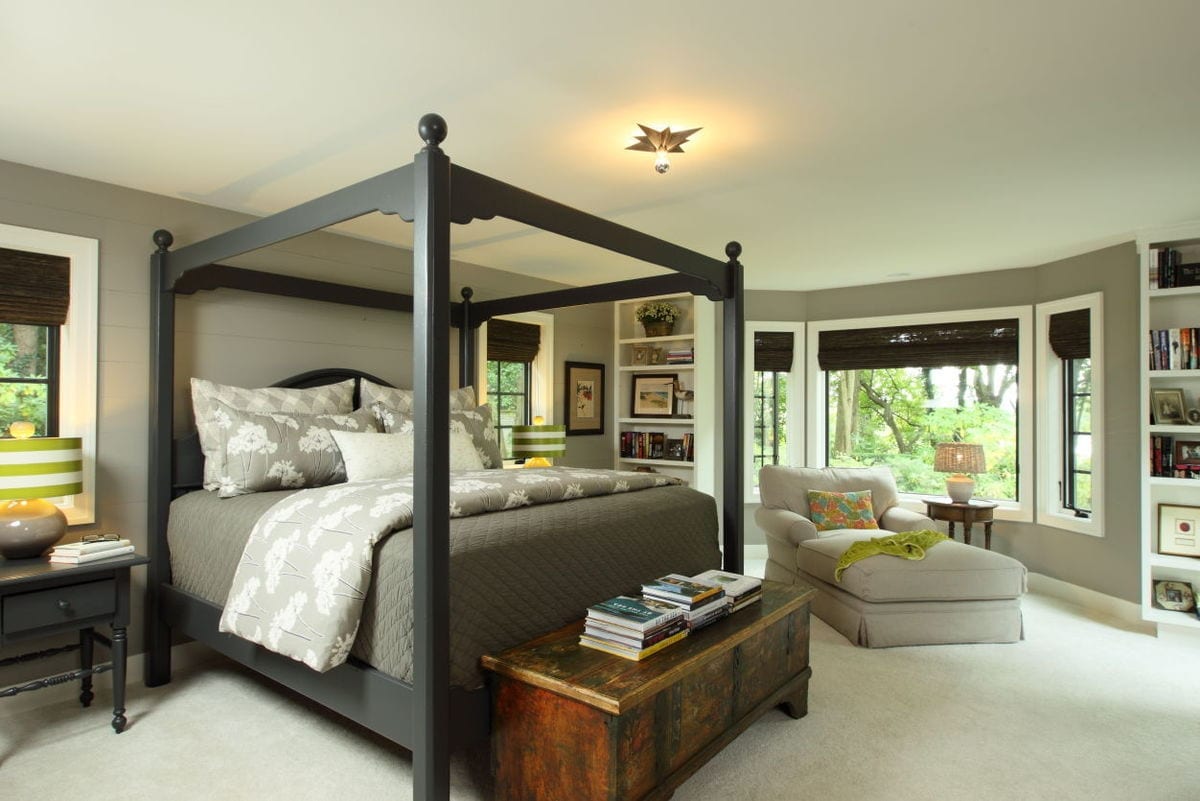 I read an article today from a fellow interior designer that provided tips on window treatments. The article was very good and well thought out. However, being a window treatment specialist there was one or two tips that I did not agree with. Take a look below…
Window treatments often are the finishing touch for your room. They can add softness, color, texture, privacy and personality. As an interior designer, it's my job to help my clients define their style, create spaces that reflect their personalities and bring functionality to their everyday living.

I take my cues from the style and architecture of the house, the lifestyle of the homeowner, and even something special like a piece of artwork that they bought on their trip to Europe.
I agree. I do the same.
Of all the tips she offered, the tip below is the one where we differ the most.
• Always hang your draperies as close to the ceiling as possible. This simple trick will help to lift the eye and will make your ceilings look higher and your room look larger.
First, it's not "always" a good idea to hang draperies at the ceiling. Many of my clients have vaulted ceilings which would create a completely different look and feel, much less the impracticality to do so.
Secondly, certain situations call for your draperies to NOT be mounted at the ceiling. I find that sometimes it looks as if you're "trying too hard" to make the room feel like the ceiling is higher. One instance is if the space between the top of the window and the ceiling is on the larger side.
Thirdly, sometimes you just have to be in the room to get the look and feel of it to be able to determine the best placement of decorative window treatments. (A picture may be ok as well.)
The rest of the article was very good and I mostly agreed with the rest of the designer's tips. Here are my favorites –
• Drapery length is a matter of preference. The easiest is to have the panels "float" just an inch above the floor, allowing your drapes to hang perfectly straight for a cleaner look. You can also opt to have them just "kiss" the floor, creating a more custom and intentional look. If formal is your style, you can choose to "puddle" your drapes. This can be a beautiful look, but make sure that you are using quality fabric—it should be thick and rich, not a casual cotton.

• Bring nature into your home! Some of my favorite window treatments are natural woven shades made from rattan, bamboo or other natural fibers. They add visual interest with their texture while letting the light and the view filter in. These easily pull up like a traditional Roman shade.

• When planning an update for your space, or a new build, take your window treatments into consideration early in the project and budget for them, even if you won't be making final decisions on them until later. Custom window treatments are expensive, but will have a significant impact on both the style and the functionality of your space.

Since selecting the proper window treatments can be a daunting and costly task, we always suggest hiring a professional. They'll make sure the style, fit and function are exactly what your space calls for.
If you'd like help with selecting the best window treatments for your home, from an interior designer and window treatment specialist, call us at 949-494-3345. We'd love to help you!
If you'd like to see the rest of the article, click here.