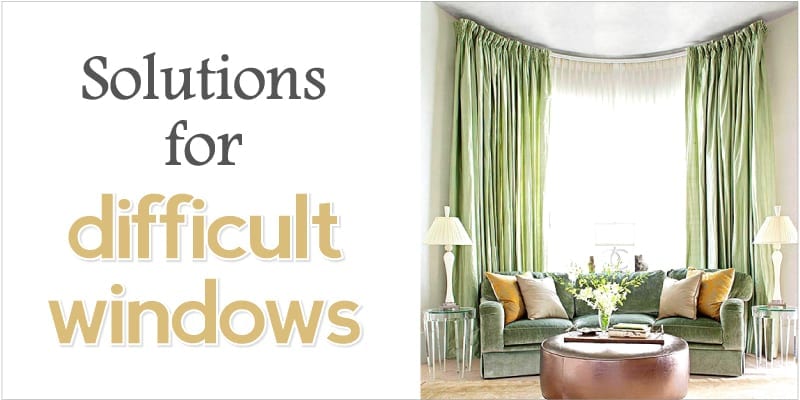 Having worked in Laguna Beach as a window treatment designer for over 25 years, I've seen my share of "difficult" windows. I've recommended many of the design solutions listed in the article and slideshow below. If you have any of the difficult situations below, be sure to check out the entire article.
Wall of Windows
Bay Windows
Overly Tall Windows
Slanted Windows
Shuttered Windows
Recessed Windows
Curved Windows
Arched Windows
Arched French Doors
Deep Framed Windows
Stymied by what to do with nonstandard windows?
Check out these tips for dressing 10 tricky window styles..
By: Jess McBride
For those who love window decorating, a naked pane of glass is a blank canvas beckoning to be adorned by a most discerning eye. Humans have long dressed their windows for privacy, light control and pure decoration, but never have there been more options for screening and creative expression than there are today — even for those hardest-to-dress windows like arches, bays and recessed windows. Here are pretty and practical drapery solutions for 10 tricky window configurations.
Article courtesy of Houzz.com. You can read the rest of the article by
clicking here
.