We work hard to ensure your experience with us will be a fun, pleasant and enjoyable process. Our clients receive from us a clear understanding of what happens next, timely updates, price matching, strong warranties from name-brand manufacturers and a fair price for top quality products.
Premium Products
1000's of Fabrics to Choose From
Talented Designers
Experienced Installers
State of the Art Motorization
Price Matching
Guaranteed Fit & Function
High Quality Products at Fair Prices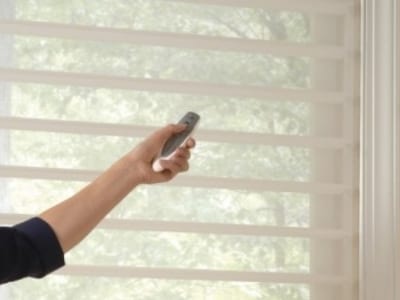 I learned how to sew from my mother in junior high, not long before she passed away. In my first few disastrous attempts, I created unrecognizable (and unwearable) clothes. Yikes! In particular, I remember a skirt I tried to make (but basically ruined). My sweet mom, she tried to salvage it by taking it to her friend Virginia to see if she could 'do something' with the mess I made. They tried. It never fit right. I think I wore it twice.
In high school, I finally took an 'official' sewing class and things took off from there. I won contests, took advanced sewing, tailoring, did applique, machine embroidery. You name it, I sewed it. I made clothes, quilts, coverlets, bathing suits, dresses, drapes and work out clothes. I had so much fun!
How could I have ever known… all that sewing as a young girl prepared me to be a successful Interior Designer and a Window Treatment Specialist today!
Thanks Mom! Thanks Virginia!
I get asked this question all the time…
"How Did You Get to Be The Shadey Lady?"
After college, I worked as an Interior Designer and Project Manager for a few upscale firms, then had the opportunity to take over this cute little boutique store in Laguna Beach called The Shadey Ladies. The previous owner Marilyn was moving out of state and about to close things down permanently. We talked, 'sealed the deal' and then I jumped in with both feet! She taught me everything I needed to know in about 6 weeks before leaving town for good! Can you believe it?! That was back in 1989 and the rest, you could say… is history.
Premium products, unlimited fabrics, advanced options, motorization, talented designers, an efficient and experienced installation crew & much more!
Call Today for An In-Home Appointment
(949) 494 . 3345
Let's Start Something New
Feel free to get in touch with questions, or new project ideas.
We'd love to hear from you!